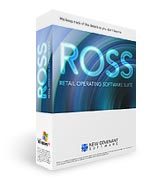 New Covenant Software Specializes in techniques that save money and improve quality. We do this by implementing the latest technology, enabling development at a fraction of the time and cost of competitors. Using a Technique called "Extreme Programming" the product can benefit the end user before development is completed. Using a Phased system the purchaser can choose to only develop a portion of the desired end result, allowing them to break the project into even more affordable small chunks while benefiting from what they need to get rolling almost immediately. For more information on custom programming or to receive a quote please call New Covenant Software at 1-866-213-6539.



Programming Highlights


• New Technologies, bring lower development costs
• Reasonable Rates
• Extreme Programming, Get the software sooner
• Skilled in many programming languages

Contact us for an estimate on your next project.